UTILITIES YOU NEED
A lot of small utilities build up over a lifetime of programming. Some of them were for technologies that no longer exist, like a utility for recovering files from a damaged CD-R or a utility for viewing analog TV. Most of these are necessary for survival. Source code is provided for all of them.
ANDROID APPS
The free ride with Goog now ends at the Play store. It costs $25 initially to upload anything on the Play store, so why not just provide packages on sourceforge.
AUDIO LOOPBACK Monitor the microphone level with optional speaker loopback & reverb.
Use the popup level meter to know if the microphone is working during phone calls. INSTALL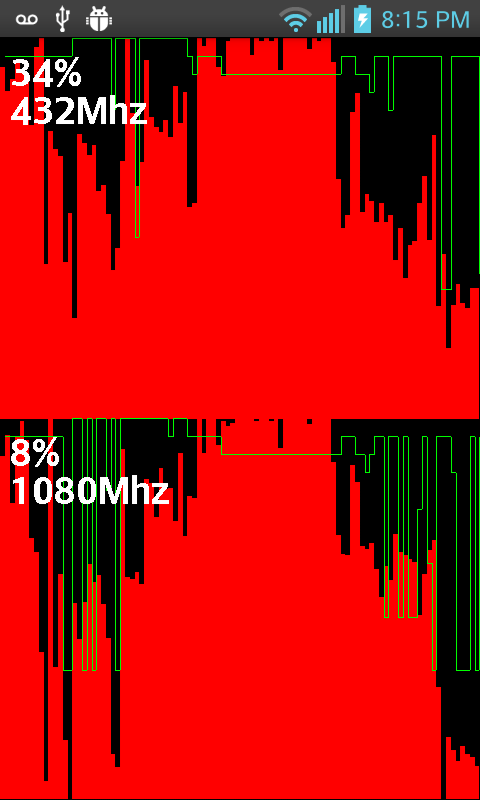 CPU USAGE Realtime graph of the CPU usage & clockspeed of all the CPUs.
Overlays a popup window on other applications showing CPU usage. INSTALL
LINUX TOOLS
With a bit of work, these can be compiled & run on an Android terminal program.

FIREHOSE Simple sending of files & pipes over a network.

These can be compiled with straight gcc -o <output> <.c file> -lm

RPN Desperately needed, simple RPN calculator for the command line.
Roughly emulates the HP48 calculator. Hex, bin, decimal conversions. Logical operators.

STOPWATCH Simple stopwatch for the command line.

TERMINAL Simple USB serial terminal for the command line.
All baud parameters are compile time macros.

BANDWIDTH Show the bandwidth usage of a network device.
Configured with macros.

EXTRACT Extract a range of data from a file.

PHOTOS Extract deleted JPG photos from a memory card or corrupted file system.

GPSTOGOOG Convert a TXT file from the GPSLogger android app to a KML file.


(C) 2013 Unemployed, flat broke Programmers
Hosting by SOURCEFORGET